For a Gently Used Pre-owned Oxygen Concentrator Transported To Your Door, Oxygen Assistant Has You Covered. Contact us Now!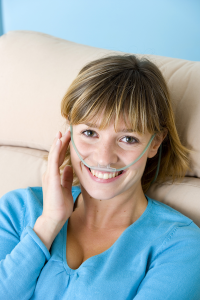 Do you want to buy a mobile oxygen concentrator? Oxygen Assistant can help. Oxygen is our specialty.
Our service is convenient & simple. Call us today to purchase your lightly used OxyGo or Inogen portable concentrator so it's available to use at your home, or when you are out and about when you need it.
Oxygen Assistant offers delivery at no additional charge on most machines shipped to a residence in the United States.
We are consistently making more pre-owned machines available and OxyGo and Inogen are the main brands we offer for sale. The specific models we are currently offering are as follows:
Inogen G3
Inogen G4
Inogen G5
Oxygo G3
Oxygo Fit (G4)
Oxygo Next (G5)
We also sell extra batteries for the concentrator models above so let us know if you'd like to purchase them with your pre-owned concentrator.
If you reside in the Gainesville area, getting an oxygen concentrator shipped to your door is simple and convenient.
Although we specialize in the sale of used portable Oxygo and Inogen machines, if there is another brand of portable concentrator you wish to buy, tell us what you're wanting and we'll see what we can do for you.
At Oxygen Assistant, we desire to be your oxygen service of choice, so we'll do our utmost to take care of you well.
Ring Us Today To Purchase Your Inogen or Oxygo Portable Oxygen Concentrator!
To find out more about the machines we sell and which one is best for you, take a look at our webpages about the concentrators we ship below.
Services We Provide:
Stationary Oxygen Concentrator Rental & Delivery
Portable Oxygen Concentrator Rental & Delivery
Oxygen For Altitude Sickness Treatment & Prevention
Gainesville Pre-owned Portable Oxygen Concentrator Sales By Zip Code
32608, 32605, 32601, 32607, 32609, 32653, 32641, 32603, 32606, 32612, 32610, 32611, 32602, 32604, 32613, 32614, 32627, 32635
Local Communities We Service:
Palm Coast, Jacksonville