Home Oxygen Concentrators For Recreational Or Supplemental Oxygen Use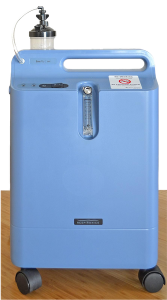 Looking for a an oxygen concentrator to use at home or in your place of lodging?
The stationary oxygen concentrator is your best choice for getting that extra oxygen you need, and Oxygen Assistant is your specialized oxygen concentrator rental store.
Oxygen Assistant will deliver your oxygen concentrator to your home or place of lodging.
Whether it be for the prevention & treatment of altitude sickness, supplementation or pure recreation, our home oxygen generators supply a continuous flow and endless supply of oxygen.
Keep reading if you want to learn more about stationary oxygen concentrators or call us at the location closest to you, listed under Cities We Serve , if you're ready to schedule your delivery now.
If you are looking for portable oxygen concentrators call us or read More HERE!
There are a number of good stationary oxygen concentrators. Some popular models you may have heard about or used are:
The Respironics SimpyFlo
Airsep Visionaire 5
Inogen At Home
Airsep Intensity 10
and the Invacare Perfecto 2.
Although we may have some of these models in limited supply the Respironics EverFlo is the model of concentrator we always keep on hand.
The Respironics Everflo provides a continuous flow of 90 to 96% pure oxygen at .5 to 5 liters per minute, and it's relatively quite during operation.
It weighs only 31 pounds and has wheels on the bottom for ease of maneuverability or transfer from one room to another.
When your reserve your EverFlo Rental we'll deliver it directly to you and it comes with 2 sets of Nasal Canulas and also tubing.
Be sure to request a splitter when you order your concentrator if you are going to be using the concentrator at the same time as someone else.
Oxygen Assistant is ready to deliver. We hope you choose us for your oxygen concentrator rental and we'll do our best to make you happy you did.
Call Now At One Of Our Locations Below!
Other Services We Provide:
Portable Oxygen Concentrator Rental & Delivery
Oxygen For Altitude Sickness Treatment & Prevention
Telluride Ouray Durango Montrose Aspen Basalt Gunnison Crested Butte Steamboat Vail Frisco Beaver Creek Keystone Breckenridge
Communities We Service: